Our Team
Since its inception in 2015 (although our collective experience Whitefusion has established a reputation for integrity, attention to detail, and a willingness to pitch in with whatever needs doing. Our team scales to the needs of each project, large or small. Generally speaking, you'll be working with these friendly people:

spans decades),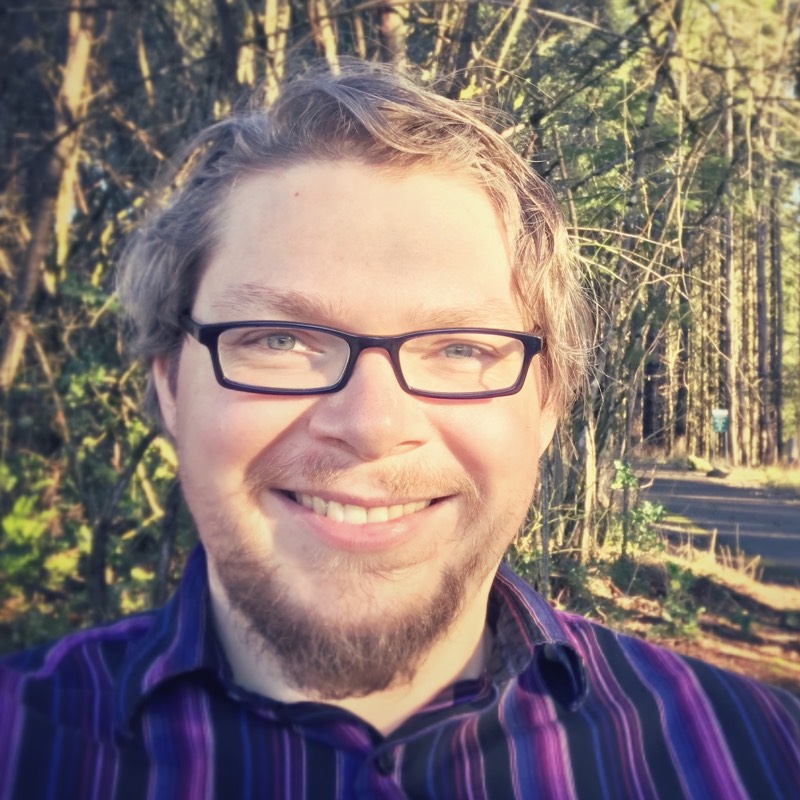 Jared White
Creative Director
1997: Netscape Navigator 4 was released, and Jared got his professional start building websites. Since then, he has worn many hats, from graphics design to programming to marketing to copywriting. These days, he relishes leading a creative team to launch the next great app or web project, exploring the streets of Portland, Oregon, and going on fun adventures with his wife and two children. And podcasting. Always podcasting.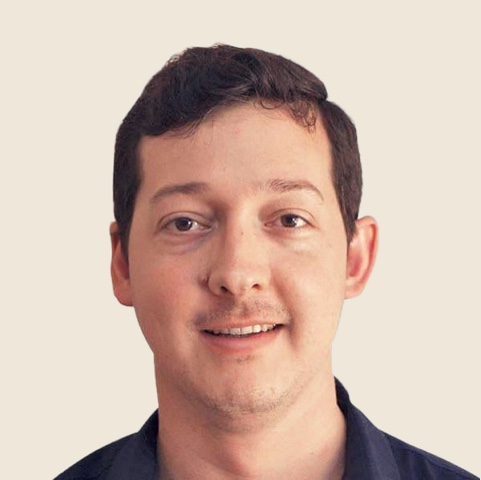 Rico Jones
Full-Stack Developer
Originally from Los Angeles, California and now residing in Portland, Rico has been developing web applications for over eight years. With an extensive background in business, including logistics, marketing, and accounting, Rico is passionate about building software that creates genuine value for both businesses and communities. Outside of work, Rico's life revolves around his wife, three children, and their huge fluffy white dog, Zeus.
A Brief History
2018
Thanos undertakes to wipe out half of all life in the universe. (Can the Avengers stop him in time??!!)
Everybody finally realizes that Facebook sucks.
It's a royal wedding! Congrats to the happy couple, the Duke and Duchess of Sussex aka Harry and Meghan.


Whitefusion launches its all-new website, along with a renewed focus on key markets such as education, startups, content creators, and non-profits.

2017
A prototype 3D printer can now print fully functional human skin.
The Women's March goes down as the largest single-day protest in American history.
NASA celebrates 40 years of the _Voyager_ missions into the solar system and beyond.


Whitefusion relocates to the Pacific Northwest and joins the ranks of the lively design & technology community in beautiful Portland, OR.

2015
Style becomes the third consecutive top 10 single from Taylor Swift's 1989.
The Watch is here, making it the first true post-Jobs Apple product.
Princess Charlotte! OMG OMG OMG!!!


After nearly 20 years working as a professional website and software designer and developer, Jared White launches Whitefusion, a brand-new experience design studio.

2012
The Avengers brings the four heros of the MCU together. Superhero fans everywhere rejoice!
The SpaceX Dragon docks with the ISS, the first private spacecraft to do so.
Once again, the world doesn't end (on December 21, 2012).


Jared embarks on a several-year-long development project for one of San Francisco's top tech recruiting firms.

2011
The Asset Pipeline comes to Rails 3.1. Preprocessors RULE!
Speaking of preprocessors, the Opal project—Ruby in the browser!—officially gets underway.
Protesters take to the streets as the Occupy Wall Street movement begins.


Within a several day time period, Steve Jobs leaves this mortal coil, Jared's first baby is born (it's a girl!), and Jared gets an idea for his first software startup (subsequently launched as Mariposta).

2009
Still yawning, BlackBerry?
The largest trans-national elections in history introduce 736 members into the EU Parliment.
Internet Explorer 8 is released, the last Microsoft browser to run on Windows XP.


Jared joins the ranks of professional Ruby on Rails developers with two successful client projects under his belt.

2007
Steve Jobs announces the iPhone.
BlackBerry, Palm, and Microsoft issue a collective yawn.
Firefox 2 helps propel the browser to a new high of 28% market share.


Jared and team work their tails off to launch a major new version of the website for Babycenter, the world's leading parenting portal.

2005
The future of Internet video, YouTube, is founded.
Disneyland comes to Hong Kong.
Pink Floyd plays once again.


Jared releases Willowgarden, one of the first open source OOP frameworks for PHP version 5.

2003
Internet Explorer 6 achieves nearly 90% browser market share. [insert loud groans here.]
The US sees more tornadoes in a single week than any other in its history (393 to be exact).
The Iraq War starts. (Clearly this was not the best year ever.)


Jared's design agency transitions into PHP and MySQL programming, expanding into software development.

2000
Computers around the globe don't destroy the world.
Dora the Explorer greets children with an emphatic ¡Hola! for the first time.
Peanuts fans everywhere give their farewells to beloved creator Charles M. Schulz (1922–2000).


Jared designs a website for a XML-based data consulting firm that plays an instrumental role in their purchase by an industry heavyweight.

1997
The Green Bay Packers win the Super Bowl.
Hong Kong says bye-bye UK, hello China.
Netscape Navigator 4 is released.


Jared starts his first web design agency.

1994
The Lion King opens in theaters everywhere.
Some folks ride an underwater train from France to England.
New Whiteland, Indiana has a really cold day.


Jared is introduced to a pretty cool new thing called: "the World-Wide Web".

The Dawn of Time